I recently finished the last course of my editing certificate. On the first night of almost every course, we had to share facts about ourselves, which usually included our favourite book.
The same students were in most of the classes, so to keep things interesting, I tried to pick a different book each time. This was fairly easy for me, seeing as it's basically impossible for me to narrow it down to a single favourite. That's like picking your favourite child or your favourite black sweater.
To be honest, I even struggled to get it down to five for this post… so I changed it to seven.
Here they are, in no particular order (because if you think getting it down to seven was hard, imagine how long I'd have sat here trying to rank them!).
The Hate U Give by Angie Thomas
I just finished reading this a couple weeks ago. I know it might seem odd to include something I finished reading so recently on this list, but I can't stop thinking about it. I've already recommended it to almost everyone I know.
The novel examines the aftermath of a police shooting where the protagonist, Starr, was the only witness. Although it's technically YA, the book handles the themes of racism and police brutality with more maturity and depth than most novels targeted to adults. Honestly, if you only read one book from this list, make it this one.
Good Omens by Neil Gaiman and Terry Pratchett
I first read this in high school, when I was working at Montana's. I remember sitting at the bar, reading during my break, and getting horrified stares as I struggled to contain my laughter. And honestly? The book was so good that I didn't even care what anyone thought.
The book is a comic take on the apocalypse, and it features an angel and a demon who have found something like friendship in one another after centuries on Earth. A coworker likened their relationship to Ralph and Sam on Looney Tunes, which is just a perfect comparison.
(I was delighted when that same coworker told me that they're making a miniseries out of the novel. There was squealing and cheering… it was also at a bar… you know, I think maybe I should just avoid this book and discussions of it at bars. It seems to get me in trouble.)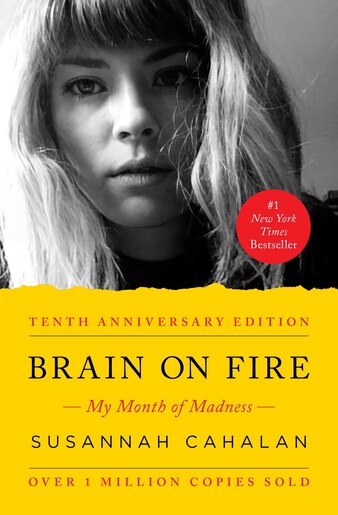 Brain on Fire by Susannah Cahalan
This was such a strange choice for me because I'm so squeamish about anything related to illness or hospitals (literally just the word "hospital" makes my insides feel squirmy and greasy), but after reading the synopsis on the back of the book, I just had to to read it. And I did–in a single sitting.
Susannah Cahalan is a journalist who fell suddenly and mysteriously fell ill. After her diagnosis and treatment, she used her journalistic skills to fill in the gaps in her memory. The result is this incredibly moving, well-written memoir.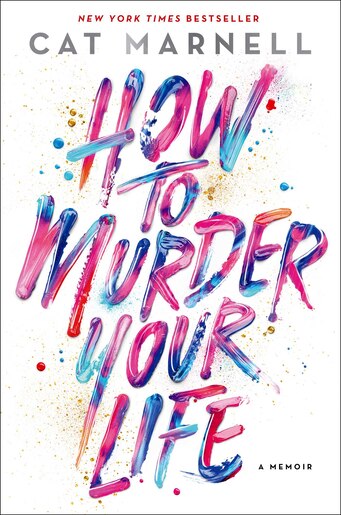 How to Murder Your Life by Cat Marnell
So, I get it: Cat Marnell is privileged, she's an addict, and a lot of other people wouldn't get the chances she's had. But goddamn is her writing compelling. I read this last book year as I was getting ready to go away on vacation with Fiona. (For real, I brought it with me to the mall and read it while she was in fitting rooms. I couldn't get enough.)
Cat was a beauty writer/editor for publications like Lucky and xoJane. Despite the glamour of her job, her memoir doesn't gloss over or cover up her addiction; instead, it's front and centre through the whole book. (If you want a preview of her writing, check out my favourite post she wrote for xoJane, or any of the pieces she wrote for Vice.)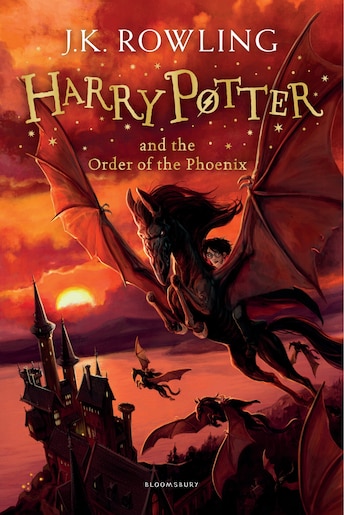 Harry Potter and the Order of the Phoenix by J. K. Rowling
I know that a lot of people hate on Harry in this book, and to be honest… that really pisses me off.
Sure, yes, Harry is "moody."  But come on. He's a teenager who (do I need a spoiler alert for a book that's nearly 15 years old?) JUST SAW HIS CLASSMATE GET MURDERED BY THE DARK LORD, WHO–OH YEAH!–PREVIOUSLY MURDERED HIS PARENTS… AND ALSO WANTS TO MURDER HIM. Of course he's "moody." It's not like he was moping around because Hermione didn't like his Instagram post; the kid is clearly suffering from survivor's guilt.
Anyway, I'll be honest: this is just a placeholder for all of the Harry Potter novels, which definitely belong in my top books. I just chose this one because I wanted to complain about people being so hard on poor Harry.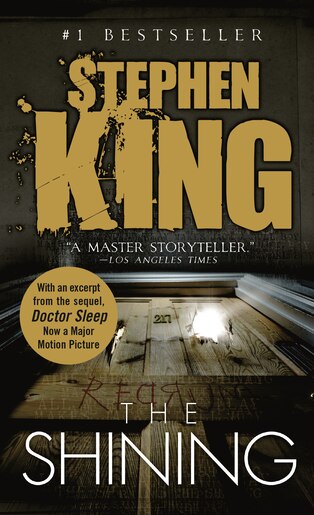 The Shining by Stephen King
I have a feeling that nobody's surprised that I listed a Stephen King novel. I mean, I'm obsessed with the guy–but in a healthy, respectful, non-Annie-Wilkes kind of way.
Of all his novels, this one's my favourite. It's horror with the added depth of addiction, domestic violence, and isolation. Do I even need to bother with a synopsis? Just in case: Torrance family spends winter as caretakers of remote hotel. Bad shit goes down.
And if you've ever seen Kubrick's adaptation–even if you've just seen the poster for it–good luck not picturing Jack Nicholson as Jack Torrance.
On Writing by Stephen King
Like I was going to pick just one. I feel justified, though, because The Shining is a novel, whereas On Writing is non-fiction. It's a blend of memoir (including a chapter on his 1999 car accident) and writing advice. I feel like this is a must-read for Stephen King fans, or just anyone who likes to write.
Love (or hate) any of the books I mentioned? Have any recommendations of what I should read next? Tell me about it in the comments!